On the quality of the website reproductions: We do our best to present high-quality images on the website .... but still don't always capture the art the way we'd like .... and some minor distortion is inevitable .... Do give us the benefit of the doubt .... the art works shine.
drawings
All drawings are pen, ink, watercolor on Paper, 2017, 17x14. The artist mounts them to the wall with specimen pins
CONRETIO, 2016, aCRYLIC ON cANVAS, 60X48" (framed)
sculptures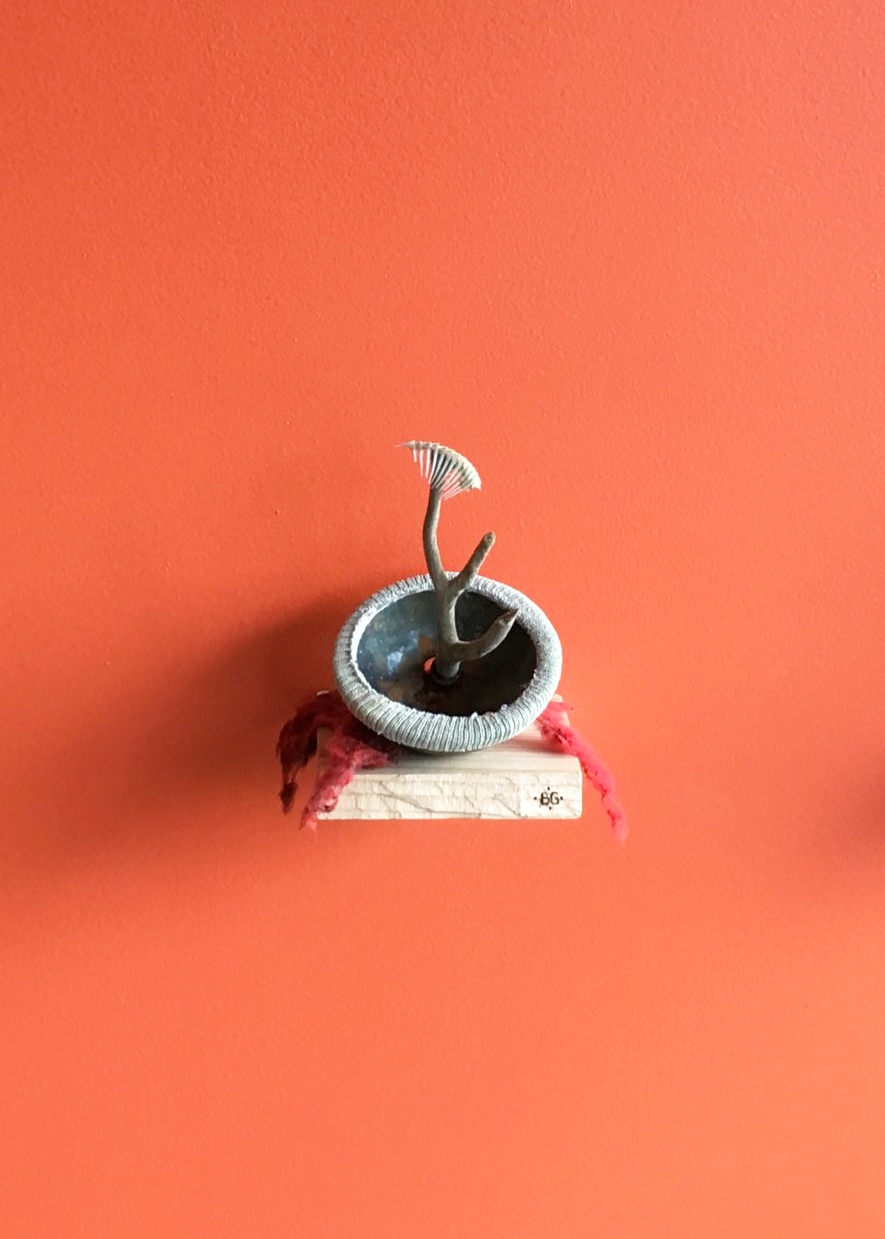 Mixred Media, 7H x 5W x 5D"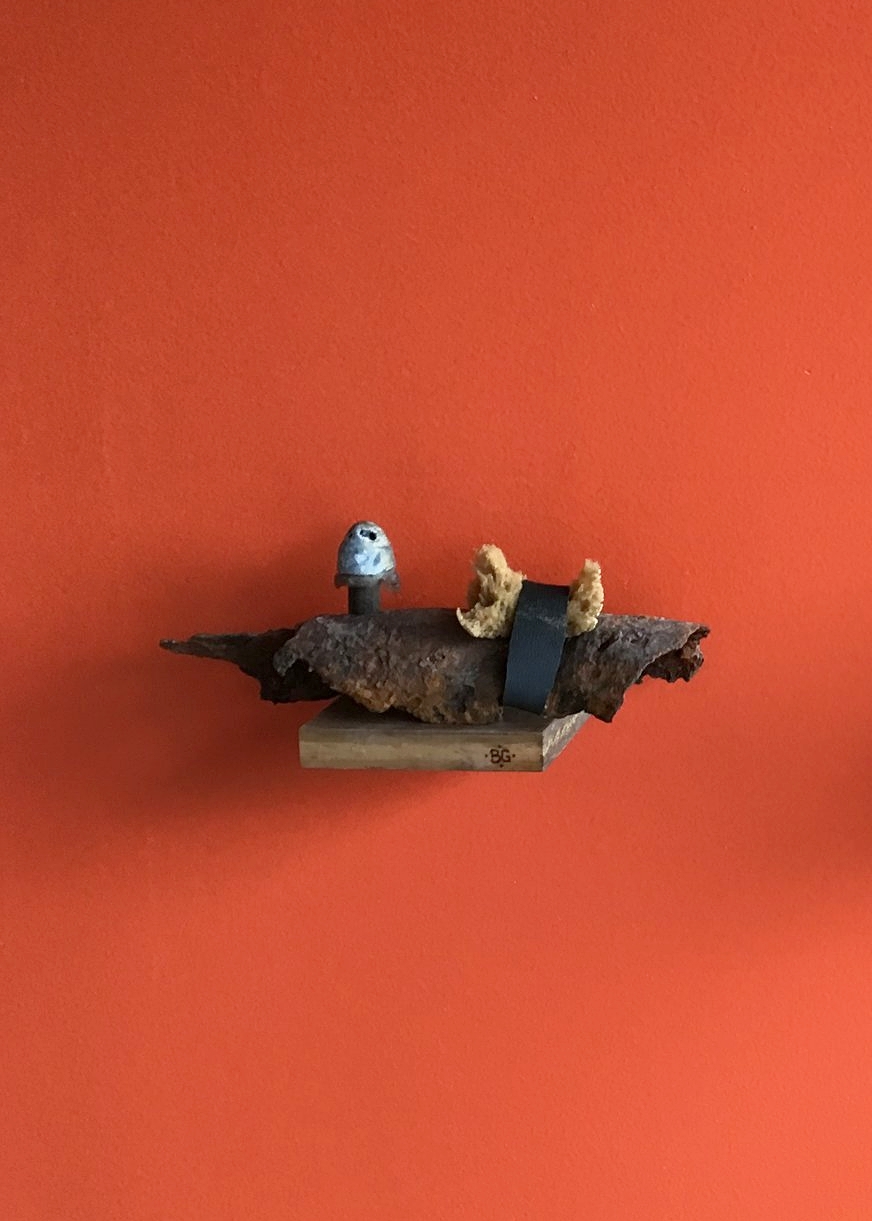 Mixed Media, 4.5H x 11W x 4D"